In the heart of bustling Milan, a leading modal-switching agency recently made a momentous decision: to group all its Italian offices under one roof, creating a new headquarters that rises like a majestic testament to contemporary architecture in the Macchini area. This bold move underscores the importance the company places on efficiency and synergy among its teams, putting the desire for collaboration, flexibility, sustainability, work-life balance and the well-being of its valued employees at the center.
The request made to the commissioned architectural team was clear from the outset: to create an environment in which these key words could permeate every aspect of the project, becoming pillars on which the entire building rests. The result is an iconic architectural structure that goes beyond the mere functionality of workspaces, transforming them into places that inspire collaboration and creativity.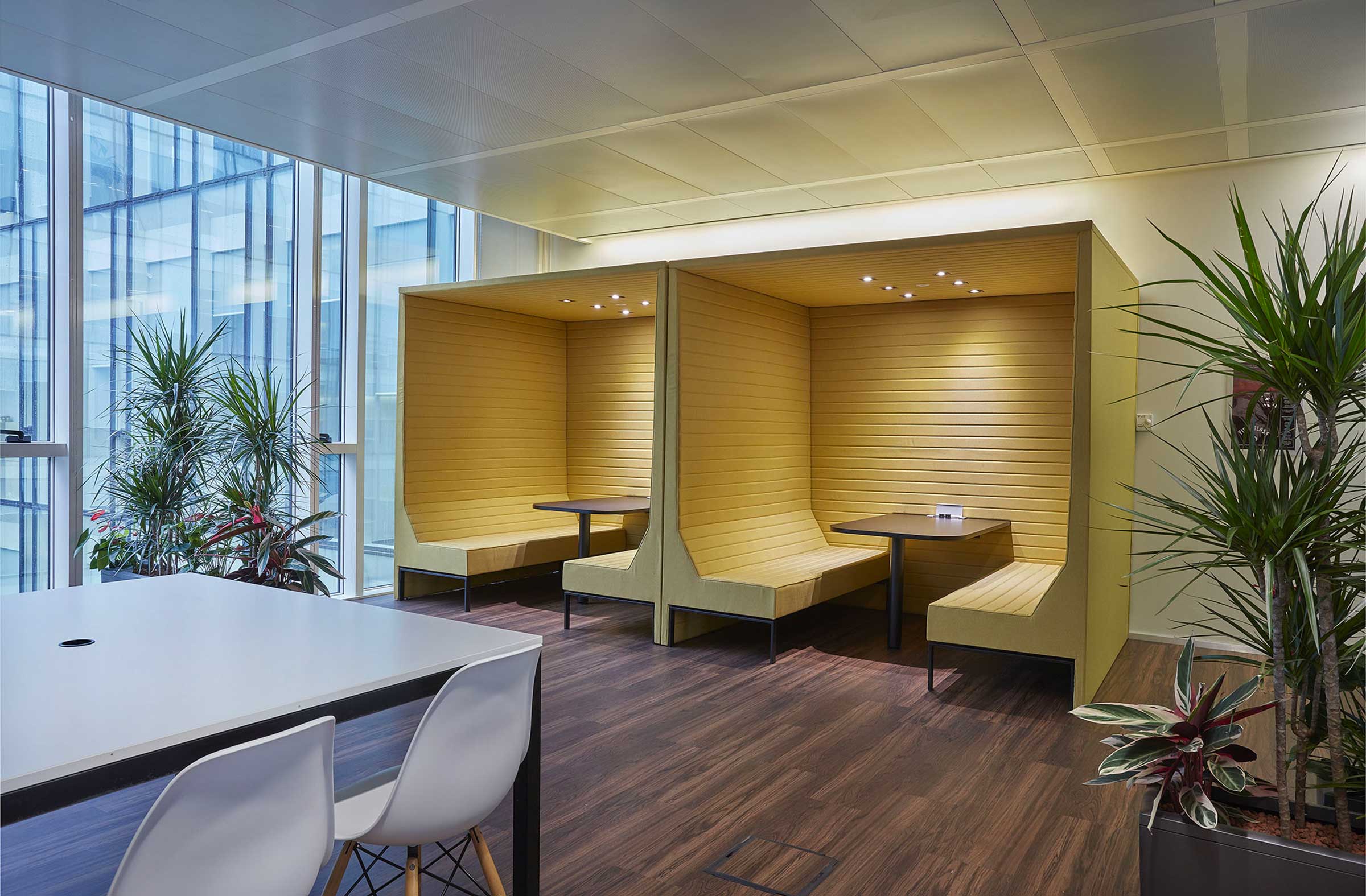 Collaboration: Workspaces are designed to facilitate collaboration among teams. Welcoming open spaces and lounge areas invite employees to share ideas and visions, while innovative design solutions encourage interaction and innovation through shared experiences.
Flexibility: Flexibility is the building's mantra, with adaptable spaces that can be easily configured to meet the evolving needs of the business. Movable walls and dynamic layouts allow employees to customize their work environment.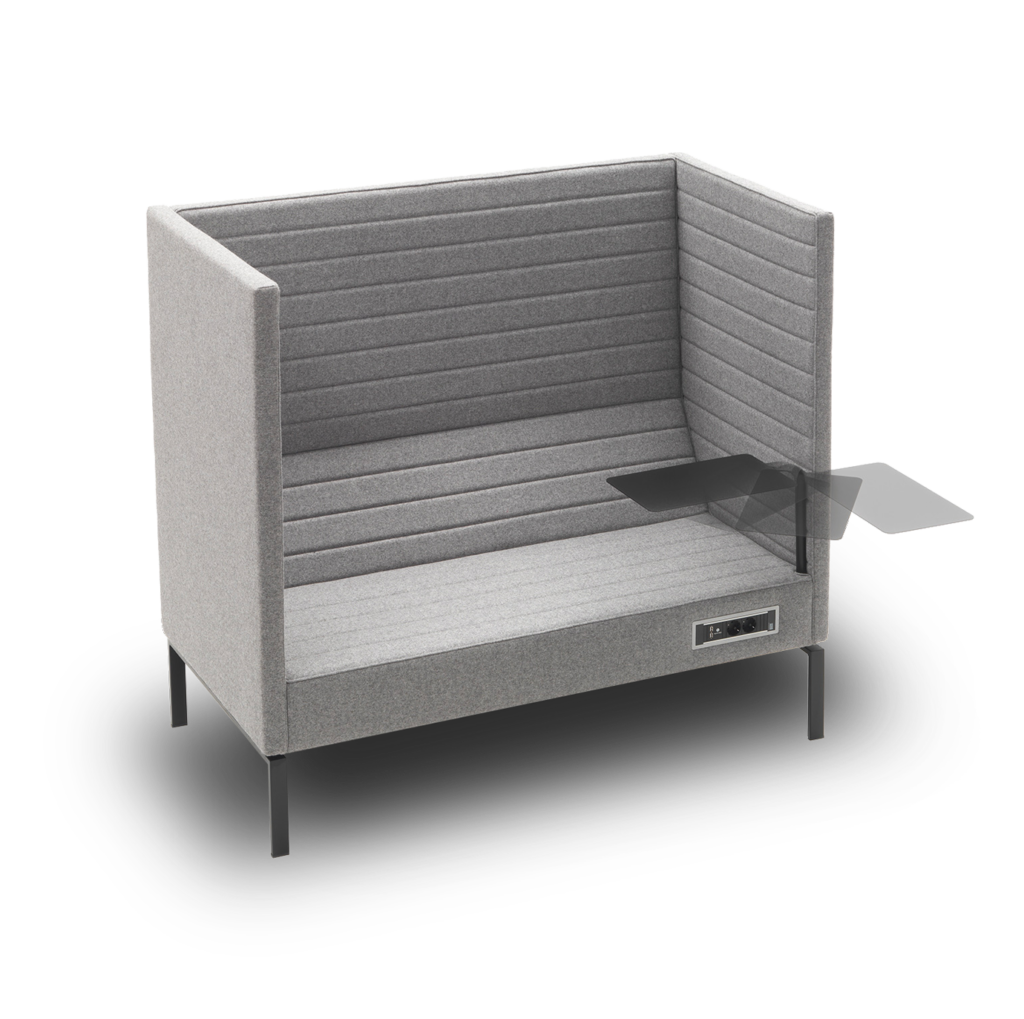 "The Stripes sofa is a modern and sophisticated reinterpretation of the classic bench. a type of seating that has a long history in the contract furniture world."
Sustainability: The building was designed with a strict focus on the environment. Smart use of resources and sustainable technologies make it a model of energy efficiency and environmental responsibility.
Work-Life Balance: To promote employee well-being, the headquarters offers a variety of leisure facilities, such as fitness areas, relaxation spaces and lush green areas. These places promote a healthy work-life balance for employees.
Employee Wellness: Employee well-being was the focus of the design, with spaces that promote comfort, serenity and mental health. Natural lighting, eco-friendly materials and ergonomic design are just some of the elements that enhance the work environment.
Each floor of the building houses not only functional workspaces but also a fascinating array of 35 meeting rooms, each inspired by a celebrated protagonist of world literature. This compelling choice gives the environment a literary-inspired atmosphere that nurtures the imagination and fosters creativity.
"The Moon family is distinguished by curved and elegant lines, with soft, rounded volumes in the upholstered parts and a light metal base. "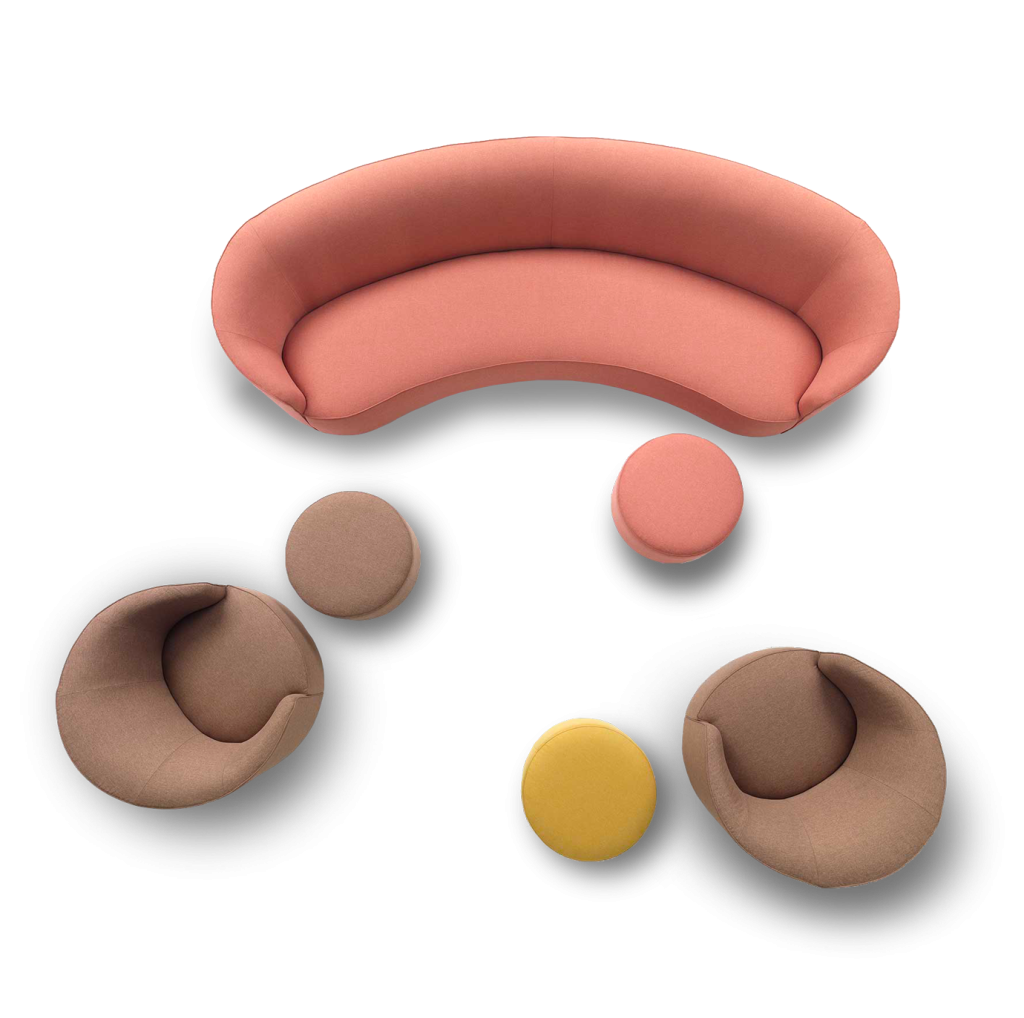 In addition, to emphasize the concept of "living" and create spaces for relaxation and reflection, each floor offers a large themed living area. One of the most striking is "Japan," an oasis of tranquility and serenity that welcomes people with an enchanting zen garden enhanced by 100-year-old bonsai trees. This atmospheric corner offers employees a refuge from the hustle and bustle of work, inviting them to relax, meditate and find inner balance.
"Living California" is an ode to the energy and dynamism of the iconic beaches and surf culture of the West Coast of the United States. This vibrant space transports its occupants directly to the golden sands and waves of the Pacific Ocean. Walls decorated with surfer art, hanging surfboards and vibrant colors evoke the lively, carefree atmosphere of California. It is an ideal place for informal meetings and brainstorming, where positive energy and optimism flow freely.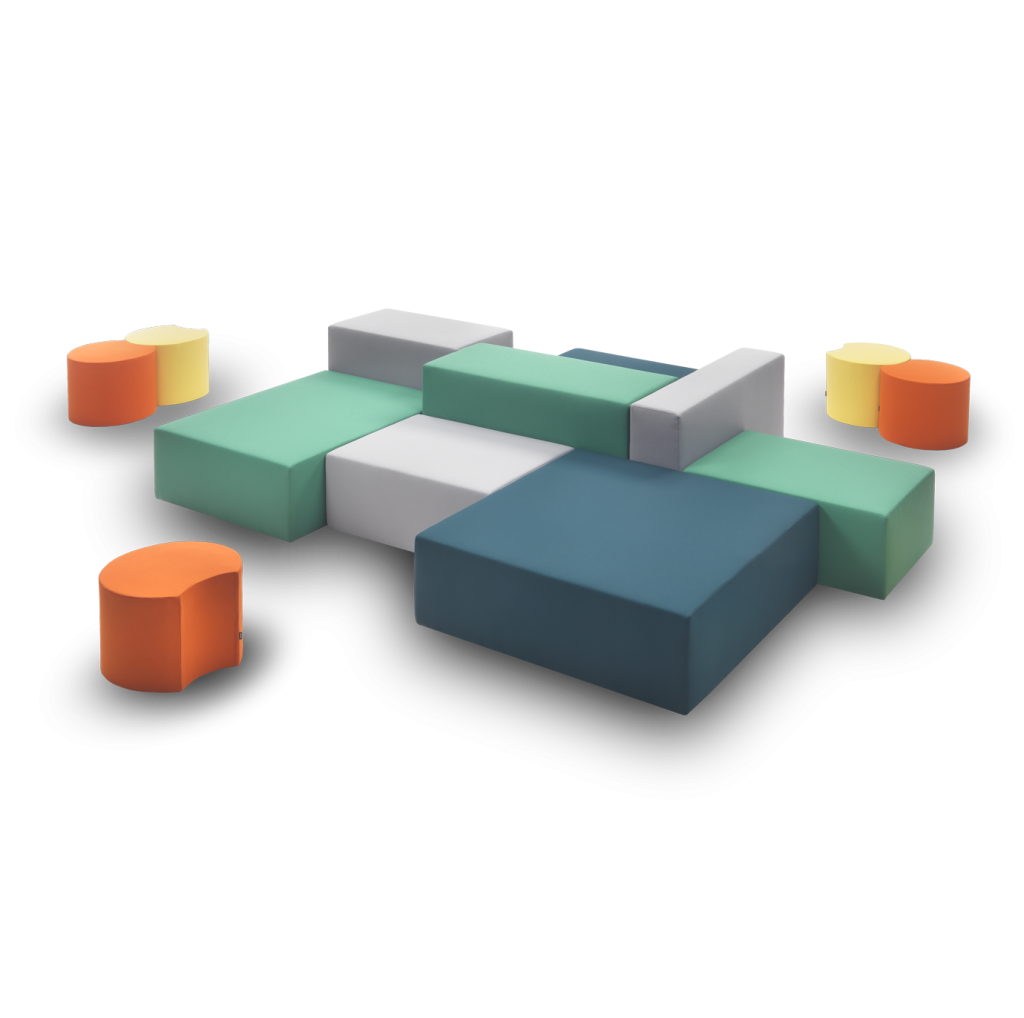 "Lounge is a versatile modular seating system that offers many customization possibilities to create sofas, islands of relaxation with a modern and welcoming design. "
This new headquarters is more than a building; it is a bold statement of the agency's commitment to quality, innovation, and creating an environment where collaboration and creativity thrive. An architectural icon that embodies the company's core values, becoming a beacon of inspiration for the world of architecture and design in Italy and beyond.