In the picturesque setting of Bellagio, stands a charming villa that embraces the beauty of nature and the artistry of contemporary design. In this oasis of luxury, spaces are transformed into works of art, and every detail tells a story of style and sophistication.
The architect of this exceptional mansion made a bold and inspired choice, opting for materials in soothing natural colors. The villa seems to be born from the very earth that surrounds it, with hues that blend harmoniously with its surroundings. Stone, wood, and steel blend to create an atmosphere of tranquility and well-being.
At the heart of the villa is the large living room, divided into two distinct spaces, separated by a modern fireplace. In the main living room, the combination of Andy and Gary sofas provides an inviting oasis of comfort, the perfect place for family gatherings. The combination of velvets and bouclé fabrics, paired with the fine Calacatta marble of the Wave side tables, is a treat for the eyes and a caress for the touch.
On the other side of the fireplace, a more intimate sitting room is revealed, consisting of an elegant curved sofa and two Noah armchairs, chosen for their soft shapes that accentuate the privacy of the space.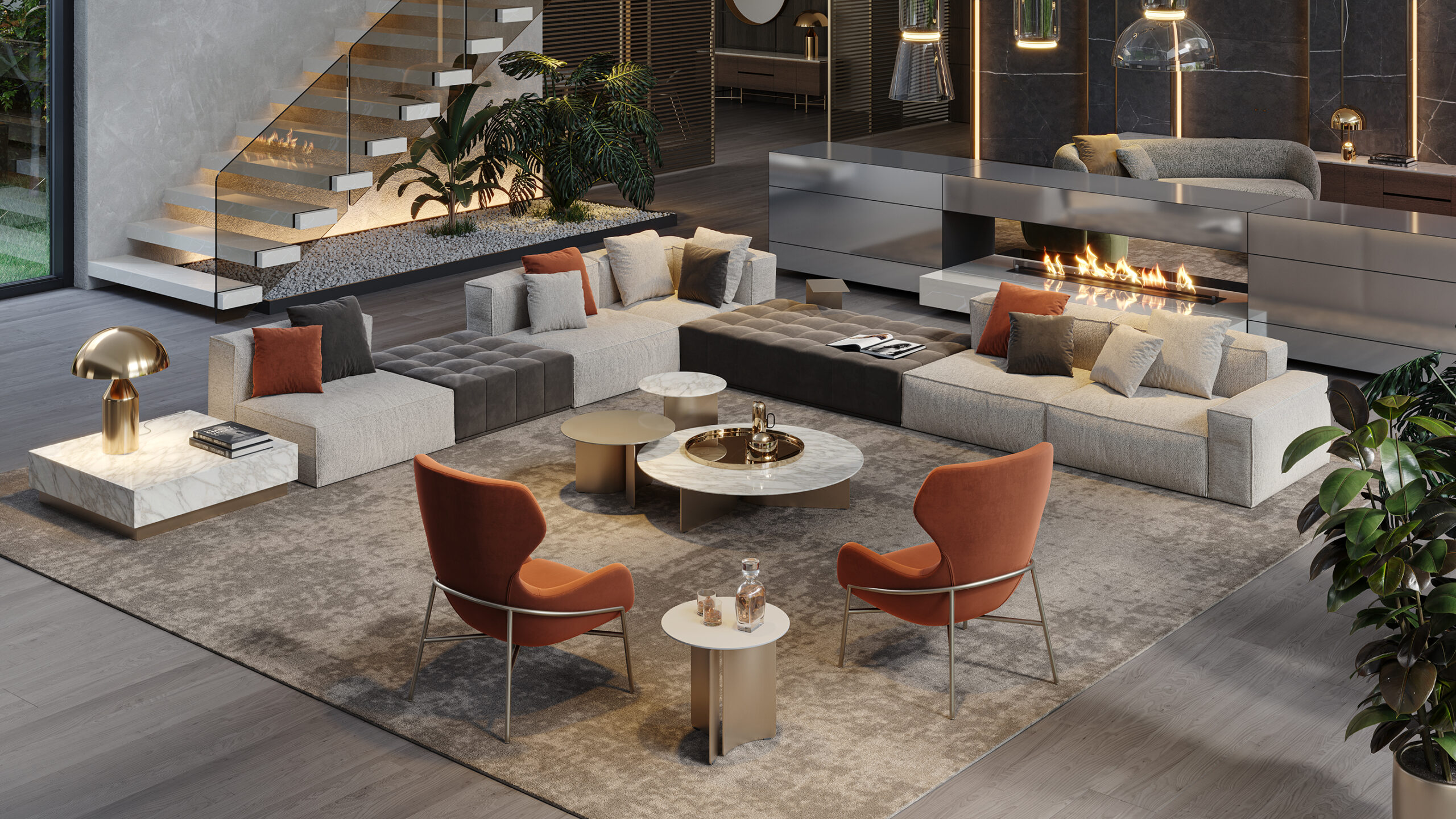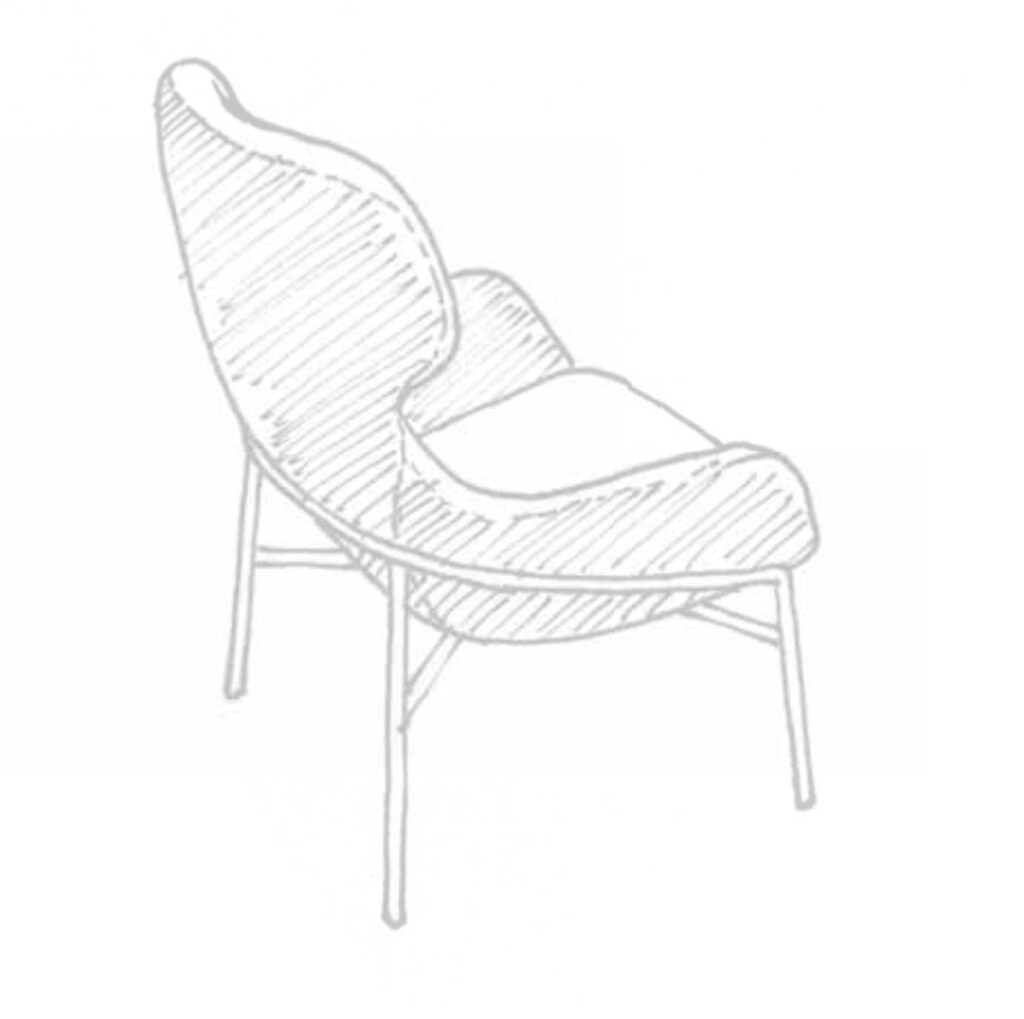 "Natural fabrics in warm tones interspersed with precious velvets. Small table tops in refined Calacatta marble and elegant gilded finishes."
The villa also features two different dining areas. The main dining room is dominated by an extraordinary sculptural Hebo table, made of Arabescato Vagli marble, surrounded by elegant velvet Clipper chairs and armchairs.
An overhead bookcase separates this dining area from a small sitting room with a fireplace, furnished with Sign sofas and armchairs, ideal for a comfortable and relaxing after-dinner drink.
The daily dining room, on the other hand, is a more intimate but equally elegant setting, featuring an imposing and generous Break table, also in Arabescato Vagli marble, surrounded by modern Chia chairs.
"All the furniture elements are connected by the common thread of the project: contemporary style and timeless elegance."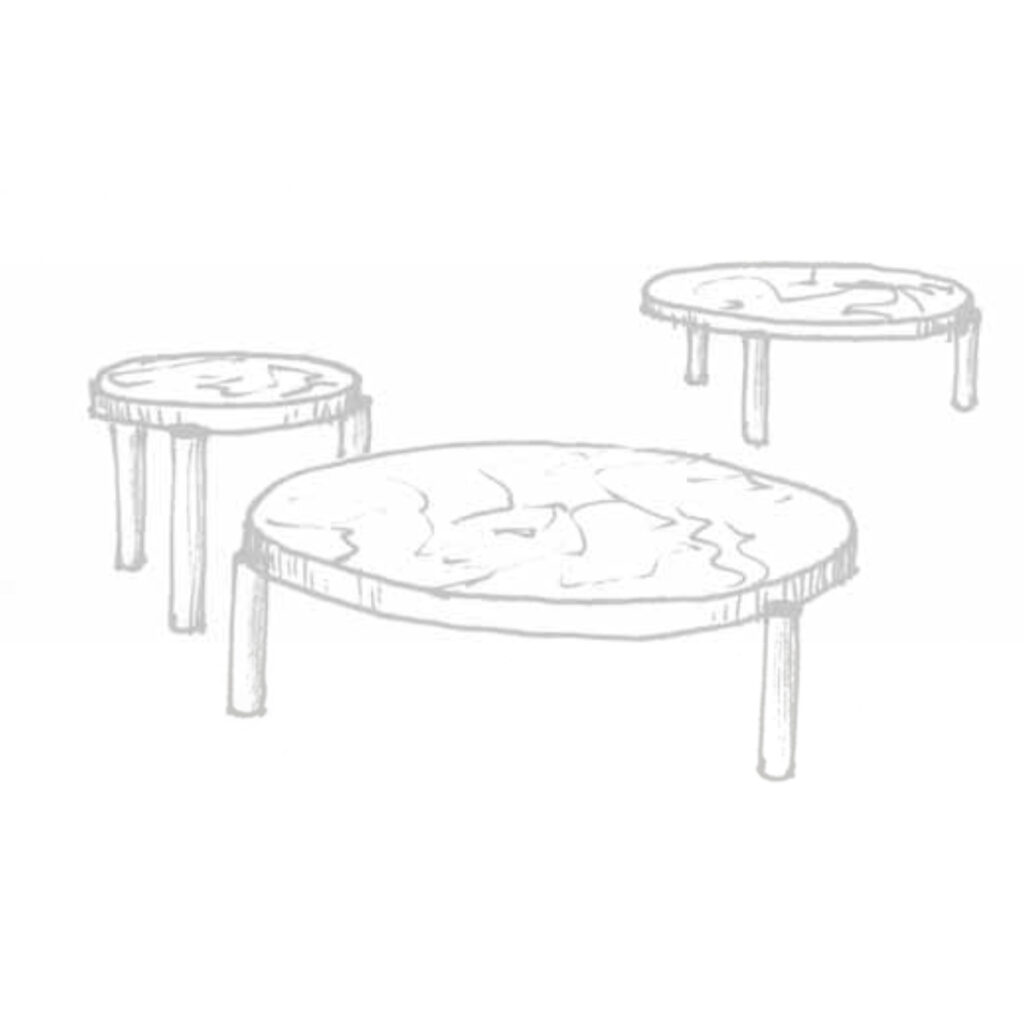 This charming villa in Bellagio is a celebration of modern architecture that embraces the natural beauty of its setting. Every space has been carefully curated with attention to detail, creating an ambiance of luxury and sophistication that is both welcoming and inviting.
It is a place where design and nature come together to create a timeless residence, one that enchants and inspires with its timeless beauty.